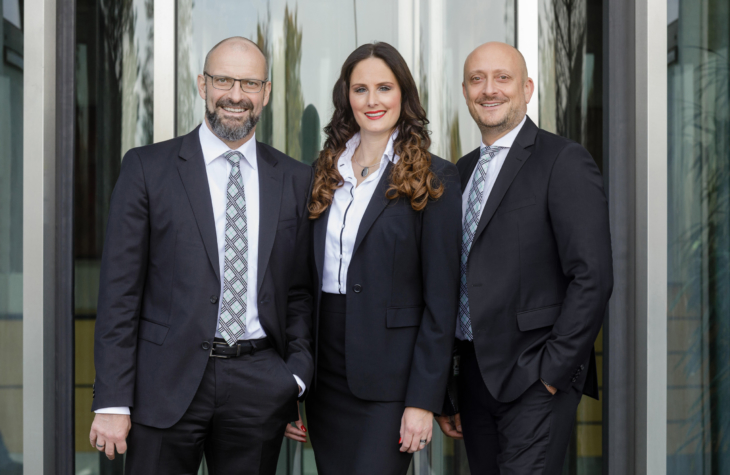 Press Release
Lumberg Group expands Management Board:
Alexander Gotta appointed Managing Director
Schalksmühle, 01.06.2020. With immediate effect, Alexander Gotta is appointed Managing Director of Lumberg Holding GmbH & Co. KG and Lumberg Connect GmbH. Gotta, 46, who has been with the company since 2015, is responsible for the areas of finance, controlling and sales in the position of Chief Financial Officer (CFO), the Commercial Director of the Lumberg Group. Here he complements the management team of Managing Partner Meike Schmidt and her husband Ulrich Schmidt.
Alexander Gotta, born and raised in Rödermark, Hesse, studied business management with a focus on Business Planning & Controlling as well as Organization & Data Processing at the University of Applied Sciences in Düsseldorf. From there, he graduated as a Diplom-Betriebswirt, or certified business economist. In addition, he later acquired a diploma as a Controller through a training program of the Controller Akademie AG in Gauting near Munich, which he obtained during a part-time course.
Before joining Hahn Consultants, a consultant with focus on SMEs, as an advisor in 2004 and being issued with a power of attorney in 2009, he worked for a few years at the organizational and controlling consultancy Rölfs Partner in Düsseldorf, an accounting and consulting group which in terms of size is amongst Germany's Top 10 and nowadays does business as Baker Tilly. This stop was interrupted by a one-year stint in the USA where he was also enrolled at the University of California in Berkeley in San Francisco.
Media Contact:
Lumberg Holding GmbH & Co. KG
Im Gewerbepark 2
58579 Schalksmühle
Germany
Kai Rotthaus
T +49 2355 83-1275
press@lumberg.com
Article as PDF
Printable Photo